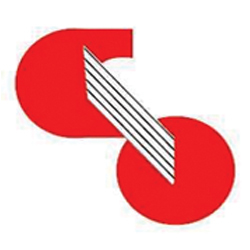 Chemical Operator
Louisville, KY
Vision Insurance, Paid vacation, Life Insurance, Health Insurance, Dental Insurance, 401K / Retirement plan
Contracted Operations/Louisville Packaging is now hiring a Chemical Operator to work 3rd shift.

Pay for this position is $18.14/hr. + 30¢ shift differential.

We offer the following benefits:
• Family Health, Vision & Dental Insurance
• Company-paid Life Insurance
• 401(k) with company contribution
• 1 week vacation after 1 year of service
• 2 weeks' vacation after 2 years of service
• 3 PTO days after probationary period is complete
• $130 boot voucher after probationary period

• Must have a valid driver's license.
• Must have knowledge of Yard Tractor Operations.
• Mechanically-inclined.
• Strong attention to details (especially for safety and quality).
• Self-motivated.
• Be punctual and have reliable attendance.

• Transfer bulk refrigerant gases (nonflammable and flammables) using pumps, compressors, piping, flexible hoses, etc.
• Transport Bulk Containers using a yard tractor.
• Inspect safety equipment related to operating a high hazard process.
• Ground equipment to prevent arc flash hazards.
• Initiate action to prevent the occurrence of any nonconformity's relating to product, process, and quality systems.
• Identify and record problems relating to the product, process and quality system.
• Initiate, recommend or provide solutions, and verify the implementation of those solutions.
• Understand and be able to comply with the provisions of OSHA and EPA's Process Safety and Risk Management Programs.

• Ability to multi-task.
• Ability to work without direct supervision.
• Ability to lift up to 70 lbs.
• Ability to work in inclement weather and temperature extremes.
• Ability to comprehend and follow written safety instructions.
• Ability to communicate effectively.
3rd shift: 10pm - 6:30am.
Some overtime and Saturdays will be required.

For consideration and to be contacted by a recruiter please submit an accurate and up to date resume by completing the "Apply Now" section at the top of the page.

Preference will be given to local qualified candidates. Relocation assistance and/or Visa sponsorship is not offered for this position.

We are an Equal Opportunity Employer.
14886