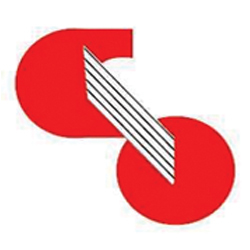 Administrative Assistant - Quality Management Dept.
Sorry, this job has expired.
Louisville, KY
Paid vacation, 401K / Retirement plan, Vision Insurance, Dental Insurance, Life Insurance, Health Insurance
Louisville Packaging is now hiring an Administrative Assistant for our Quality Management Department.

Entry level position in an office environment
Starting pay is $13.00/hour + depending on experience.

We offer benefits as above and also including:
• 401k plan and after 1 yr service Company contribution of 5.5% weekly
• 2 weeks' vacation after 2 yr service, 3 weeks after 5 yr service


• High School or its equivalent
• College Degree Preferred
• Advance knowledge in computer skills.
• Detail Oriented – Strong attention to detail
• Ability to learn and become knowledgeable in the company's policies and procedures
• Regular attendance required
• Problem solving skills
• Proficient written and oral communication
• Knowledge in Microsoft office (Excel, Word, PowerPoint
• Be in close communication with Quality Manager
• Ability to multitask
• Having a creative mindset

• Monitoring procedures throughout the site to ensure timely update
• Managing corrective action reports (issues, follow-up, audits & closing)
• Update SDS manuals
• Managing records storage
• Conducting Internal quality audits
• Create labels for various functions throughout the plant
• Data entry into site Quality tracking system

These are the main duties for this position and the job, but not limited to just these duties (Manager's Discretion).

8:00am-4:30pm
Monday-Friday

For consideration, apply now with resume/work history attached.

We are an Equal Opportunity Employer

19038